For years, Bomani Jones and Dan Le Batard of ESPN's 'Highly Questionable' searched through the depths of humanity in effort to find out the real story behind the Notorious BIG's hit song 'I Got A Story To Tell'.
They weren't the only ones, of course, as the iconic song which features the legendary rapper sleeping with the girlfriend of a New York Knicks basketball player was a mystery to many for decades. Just who did Biggie sleep with? And she was a girlfriend to whom?
The most likely subject was former Knicks point guard John Starks, mostly due to his popularity and small stature of size which Smalls referenced in the song.
But Starks eventually appeared on 'Highly Questionable' and refuted the claim, however, he did admit to knowing that the song had 'truth' to it. But if not him, who?
Friend to Biggie Smalls and fellow Bad Boy label-mate/rapper Jadakiss eventually made his appearance on ESPN as well to talk about the truths of 'I Got A Story To Tell', but said he couldn't even pry the legend out of Biggie when he was alive. He did have a few guesses though.
Then came the infamous Fat Joe appearance on Le Batard and Jones' hit show where he said he was 'told' the song was about former New York Knicks enforcer Anthony Mason. There was an initial slight backtrack, but he held firm on his ground which was eventually confirmed by The Notorious BIG's partner in-crime Puff Daddy on a New York radio station.
So great – we now know there is a legitness to the song, but little else. What about the woman in the song? Who was she? And did this really happen as Biggie rapped or was it simply a strong fabrication of a much-lesser story?
The latter seems a little more difficult to peg, but the woman involved in the cheating and eventual fake robbery appears a bit easier to find.
Ant Mason was reportedly seeing a few ladies during the time period in which the plot for this song went down, though one was atop the list. That was upcoming actress and model Luz Whitney.
The alleged serious relationship between the two eventually lead to Mason giving Whitney keys to his New Jersey home/townhouse where she allegedly invited over Biggie for some extra curricular activities.
As the song states, Anthony Mason eventually came home while the two were finishing up their bed session though the reported affair actually took place during the offseason, not during the NBA season as Smalls suggests in his rap. No, sadly, they did not get 'rained out' though it did make for an even better story.
In regards to the actual 'robbery' of Mason and if it was actually the Notorious B.I.G. or a friend whom the story was based off, that will likely remain a mystery. Some do believe it was indeed Smalls who was banging Whitney in Mason's home while other's say Biggie took the story from a friend. But at least the story is a little more clear than it was a few decades ago and the rumored woman involved has allegedly been found.
As for Luz Whitney, who was no stranger to athletes and rappers in the mid-90's and even dated Mike Tyson…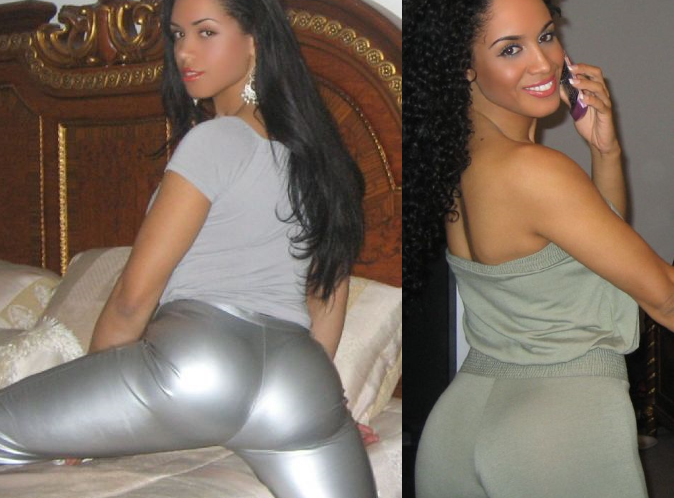 Whomever robbed Ant Mason of the $100,000 dollars and slept with his girlfriend did pretty well for themselves.