I think it's safe to say 2014 Playboy Playmate of the Year Kennedy Summers is a savage.
I mean not only is she absurdly easy on the eyes and one of the smartest people you'll ever meet, but she straight up punked Utah Jazz big man Jeff Withey on social media after she found out he was cheating a few months back – allegedly, of course.
Summers logged on to Whitley's Instagram page and posted the following message: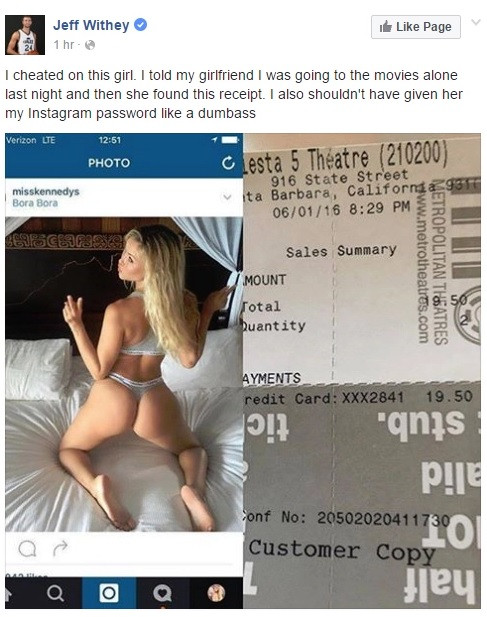 Despite that, Jeff was able to worm his way back into Kennedy's life and the two were set to be married – this after she got on his Twitter and posted the following message before deleting it a few minutes later:
Could I please just once date a guy who isn't fucking hoes on @Tinder while we're dating.'
But now it seems the couple is done for good as Kennedy Summers called off her engagement and potential wedding to Jeff Withey.
As for the NBA player, he wants to clear the air and says he never cheated on his girlfriend and posted such on Twitter, before he deleted the message a few hours later.