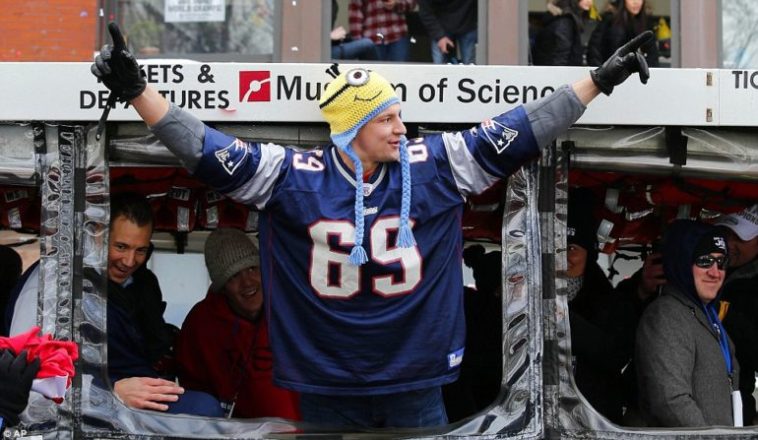 Just when you thought Rob Gronkowski couldn't get anymore 'bro', he does this.
The polar bear of a New England Patriots tight end has long been fascinated with the number 69, often giggling like a 12-year-old during interviews when the number has been brought up.
Now GRONK plans to make a number change to 69, assuming all parties allow it.
Currently, #69 on the Pats belongs to teammate Shaq Mason. But that might not last very long if Rob Gronkowski has his way, according to the The Simms And Lefkoe Podcast, who say he might be catching passes from Tom Brady this year with the new digit on his back.
Gronk is reportedly set to offer Mason $69,000 dollars (of course) to purchase the number for the upcoming NFL season.
Funny as that might be, Gronk changing his jersey number from #87 to #69 will have to go through Patriots and NFL approval considering all of his current jerseys would be pulled from store shelves and at this late date, it might not be possible with the season opener just a few weeks away.