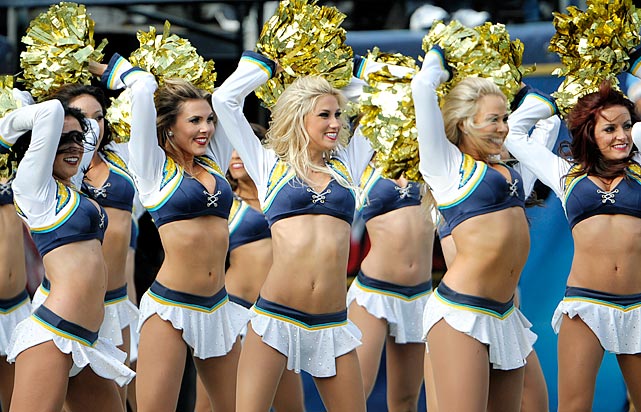 Pretty much everybody with a brain told the then San Diego Chargers and owners Alex and Dean Spanos not to move up the I-5 to Los Angeles.
Even fellow NFL owners and the commissioner, Roger Goodell, all but asked them to remain in America's Finest City.
Yet, despite that, the Spanos family moved the Chargers to LA where they weren't exactly welcomed with open arms.
In fact, support has been so poor, the Los Angeles Chargers are paying fans to get a tattoo of their logo in a desperate move.
Per NFL.com:
The Los Angeles Chargers drew 21,054 fans to their preseason opener at the StubHub Center last weekend, a modest gathering that served as a reminder of the challenges that lie ahead as the Chargers attempt to establish a Southland foothold.

The Chargers hope L.A. is a permanent home, so why not offer fans a permanent option of their own? The Chargers, in conjunction with the Shamrock Social Club, are offering free team-themed tattoos to anyone who comes into the famous West Hollywood tattoo studio between 1 p.m. and 1 a.m. on Tuesday.

The Chargers will foot the bill for the Bolts ink.
The response to the tattoo promotion looks to be as popular as their move to Los Angeles.