Looks like NHL star Evander Kane is doing his best to slide into the DM's of Jen Selter. That's because the Buffalo Sabres hockey player tried to hit on the Instagram starlet recently and apparently has no shame about it.
Selter, who is known for her absurdly amazing body and sweet personality, often calls fans and/or DM's them just to be the sweetheart that she is. That lead to Evander Kane trying his luck with a couple tweets directed at Jen Selter: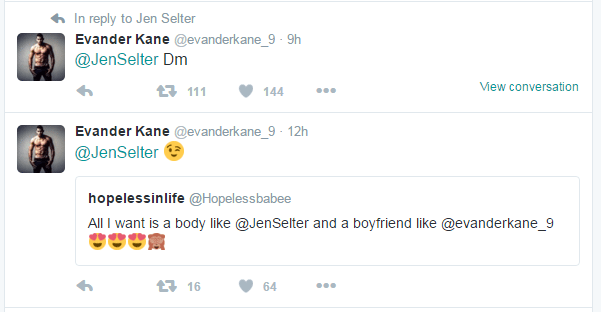 Honestly, can you blame dude? Jen Selter is hot enough to melt steel.
I'm not sure if he had any success trying to slide into the DM's, but just because you're an athlete doesn't mean you have an improved chance.
Just look at these ladies in the past who've blasted professional athletes for trying to slide into their DM's…
Mia Khalifa calling out a Buffalo Bills safety…
Jenna Shea calling out former NFL quarterback Daunte Cullpepper….
The list goes on and on.
That all said, given Evander Kane plays in Buffalo and Jen Selter is a native of New York, perhaps the two could actually be a match.
Either way, you miss one hundred percent of the shots you don't take, Evander.