What are you to do when it's Christmas time and you're a blonde supermodel with huge tits?
Dress up as a sexy Santa, of course. Well, at least where some skin tight red lingerie while playing with your snow globes.
No seriously, that's exactly how Charlotte McKinney decided to spend part of her December and we're pretty thankful for it.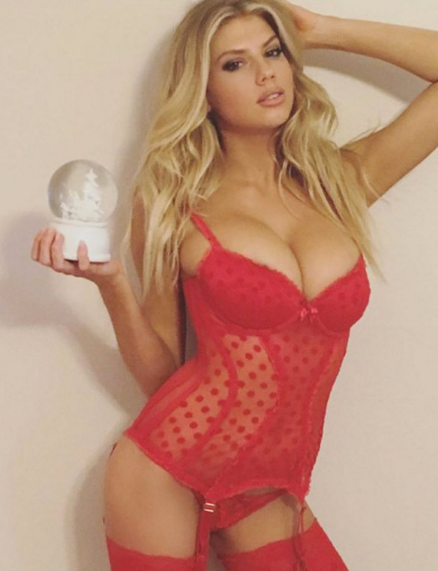 And since you're here for the Charlotte McKinney pictures and we're in the holiday spirit, enjoy some more of McKinney's recent Instagram offerings:
And did somebody say naughty Santa?!?!?