If you've been keeping up with Australian weather reports this week, you've probably taken notice that Mother Nature is doing some gnarly things Down Under.
Just ask the folks on the Manly Ferry, who captured a handful of terrifying pictures as monster rouge waves hit the boat during its daily charter.
A few of the pictures taken from the ship look no different than any other typical afternoon at sea. But then there was this…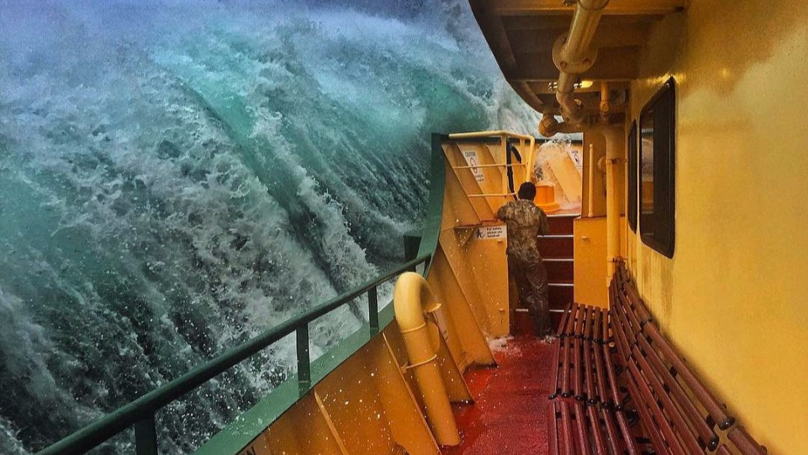 Seriously, that looks like something Disney animators drew up in their next ocean themed film. Or a preview from Deadliest Catch.
Safe to say, I'll be staying on land for the foreseeable future.