Hello babies! If you like sports talk from a porn star, you're in the right place. Each week, I will share my thoughts and give three NFL picks against the spread.
In 2011, I was asked to do NCAA brackets for the Tony Kornheiser Radio Show in Washington DC that aired on ESPN radio. Tony loved me so much, he pronounced me the "Official Goddess of the Tony Kornheiser Show". For the past five years, I have been sharing my NFL Lock Of The Week. I compete against Ron Jaworski and Reginald the Monkey. I could always beat Jaws, but had a hard time spanking that monkey. Hard to believe, I know!!
Visit Tony's website: http://tonykornheisershow.com/
Follow Tony's show @thisshowstinks
Here are my LOCKS OF THE WEEK:
Green Bay giving 5.5 points playing at Jacksonville. This is the game I am picking for Mr Tony's show. Aaron Rogers and Eddie Lacy will be too much for the Jags. I pick the Packers!
Cincinnati giving 2.5 points playing at the New York Jets. The Bengals defense will cause trouble for whomever the Jets have at quarterback. Andy Dalton will hit AJ Green for a couple of touchdowns. I pick the Bengals!
Minnesota giving 2 points playing at Tennessee. The Vikings are in trouble at quarterback after the injury to Teddy Bridgewater. I expect Marcus Mariotta, Derrick Henry and Demarco Murray to provide enough offense to win the game. I pick the Titans!
Also, here is my #SexyNFLFanOfTheWeek – the beautiful Richelle Ryan. Make sure to follow Richelle on Twitter @RichelleRyan.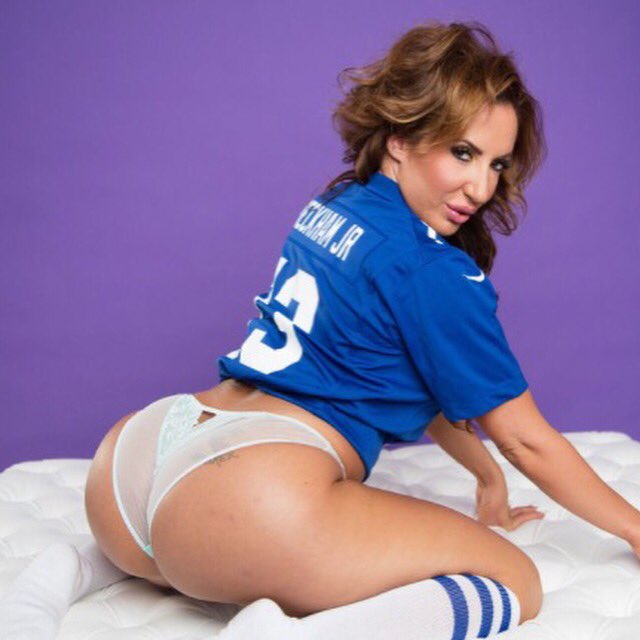 Remember to check me out on Twitter @CourtneyCummz. Want to text or talk to me, order your session now at www.courtney411.com.