We've seen dogs hiding behind flower pots in effort to stay outside longer. We've seen dogs climb over fences to sooth crying puppies. And now we've seen dogs stealing dentures in effort to get a better smile.
Okay, so we've seen one dog do that, but it doesn't make the idea of dog dentures any less awesome.
Maggie, a Shih-Tzu Chihuahua mix, couldn't help herself when she saw her owner's dentures sitting on a table, which he had taken out so he could comfortably take a nap.
That's when Maggie decided it was her chance to swing for the fences, so she jumped on the table, grabbed the dentures and ran. Only problem? The new chew toy fit a little too well in her mouth and she was having a difficult time enjoying her new found teeth, considering the near perfect fit.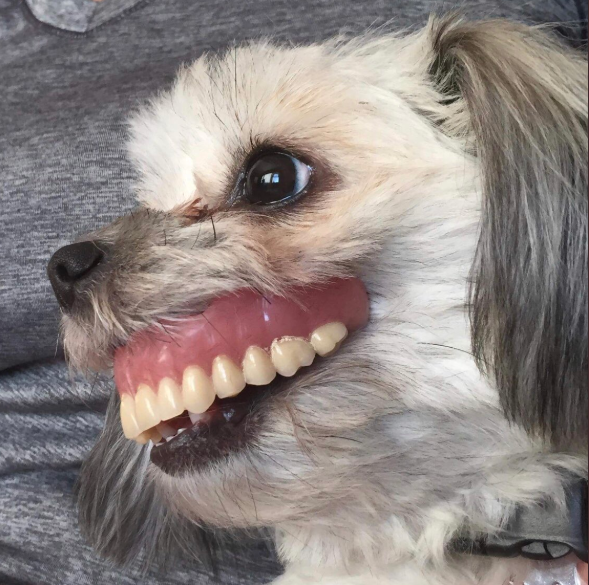 If you can't get enough of the denture wearing dog, no worries, as Maggie has her own Instagram account, because what dog doesn't these days?!